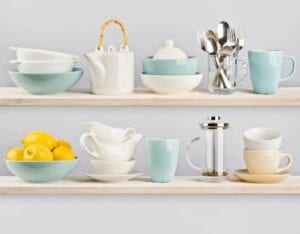 Frequently Asked Questions
YES! For your convenience, we conduct it over the phone!
It's a preliminary assessment in order for us together determine whether or not our service is a match for your project. No worries, there are NO wrong answers and we are judgment- free!
YES! The highest compliment is the referral of those you know.

For every homeowner that you refer and they use our service, you receive one free hour as our way to say thank you!

I'm ready to schedule!  GREAT! Please submit the Form found on the Contact Page.

We will then contact you to select your date, following up the call with an appointment confirmation email that also includes tips to help you prepare for your session.
Generally it takes approximately one day per area.
Key factors being size of room(s) and volume of possessions. [Larger areas, such as a basement, garage, attic or storage unit may
require more.]
Keep in mind that while your possessions have accumulated over many years, you stand to face a lifetime of memories. Rushing yourself will create extra and unnecessary stress and you may make decisions that do not best reflect the goals and results which you planned on meeting.
Know that the pace will best suit your individual needs.
We first review your organizing goals for your project.
Next we begin the sorting process, evaluating your possessions one by one, and discuss their purpose. While only you can best and accurately determine the value and use of your things, the final say for their outcome is always yours.
As we continue to learn and further understand your individual wants and needs we create customized new systems for the your use, efficiency, and enjoyment of the space!
Give away, sell or donate - it's up to you!
You may donate to your charity of choice, sell at your neighborhood garage sale, or list them on eBay or Marketplace. Nonprofit organizations and removal service companies can also be scheduled to take your unwanted things away.
YES!

We are outstanding in getting the home beautified to win over the buyer's first impression. You'll sell your home quicker and for more money by having it organized in advance!
Personal checks, money orders, and Zelle for electronic bank transfer.
It's easy! Please contact us to purchase!
Give the gift of an organized home for a birthday, Christmas, Mother's/Father's day, house warming, new job or retirement, baby or bridal shower, wedding gift or 'just because.' 
Can you help? YES!
Please contact us to schedule.