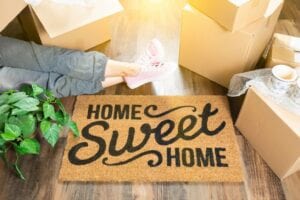 "Becky is incredibly delightful, enthusiastic, and her disposition never waivers from the second she comes in the door! She is as much a life coach as a professional organizer as you sort through the emotional and physical challenges of parting with a lifetime of treasures… in order to reorganize the keepers to make your household run more smoothly!
She is very intuitive and has great insight into reading her clients' needs! Becky worked alongside me the entire time and kept the mood light!
Even in the most overwhelming areas, she took our huge project and broke it down into smaller doable parts! Her organizational skills are outstanding."
Andrea
"My garage was a total disaster and I had to clean it out in order to prepare for future home improvements. I was so overwhelmed that I knew I couldn't tackle it alone. I found Becky to take it on with me! It was the best hardworking day I've had in a long time.
Becky is optimistic, professional, and extremely perceptive. Her listening skills are exceptional. I really appreciated Becky's positive spirit and truly enjoyed spending time with her!"
Holly
"Becky is truly one of the best professionals/workers I have ever hired. Don't even think about hiring anyone else. I had a storage room filled to the brim with stuff accumulated from several moves and many decades. I really didn't know what to expect when I asked her to help me.
Becky is a wonderful person, completely competent, fun to work with, and understands how to be not just an organizer of things (although she does that well), but also a confidante and counselor as you sort out the emotional attachment to your things.
She stayed with the job until it was completed. After the end of four long days together, I felt that I had not only accomplished my original goal of cleaning out my basement but that I was also privileged to have had her help."
Dave
"I felt like I was spending all of my free time at home cleaning. And stressed out. I was ready for a new start! I knew I needed help but I didn't realize just how much. Working with Becky was perfect, and her one-on-one support was great! The results of our work were amazing!
Everything is so easy to find and clean now, and I no longer spend my weekends overwhelmed by the chaos. My new goal is filling my house with joy and friendships, and I've already had several people over! I hardly ever did this before! I also especially love how happy and relaxed my family is, but it could have more to do with how happy and relaxed I now am!"
Ruth
"Our attic was packed full with all things that come along with having 3 kids in 3 years… You name it, we had it! Whenever I would try to organize it, I was overwhelmed and didn't know where to begin.
Becky went through the magnitude of items with me and we separated what I 'wanted' and what I could 'let go of.' This work has changed my life because I am no longer burdened by what to do with possessions!
We know exactly where everything is now in our functional and organized attic! Our household has gone from chaos to calm. Calling Becky really changed our lives."
Micki
"My husband and I were getting married, becoming a blended family, and had two households of possessions to merge into one.
We hired Becky to figure out what we needed, purge the unwanted, and organize the remaining things. Becky's professional techniques are a perfect balance of organization, results, and great focus!
She's compassionate for the difficult decisions but at the same time, keeps the momentum going. Not only does Becky have a knack for organizing, she truly loves helping others improve their quality of life. After having her work with us in our home, we consider her a friend."
Naomi
"Our closet transformation was nothing short of miraculous! We conquered every single piece of clothing that I owned! Becky arrived with a huge smile, enthusiasm, and a positive attitude!
In a kind and supportive way, she helped me sort through everything in my wardrobe. We even went through all of my shoes, purses, and accessories, including my jewelry! While we also store the luggage in our closet, we organized that as well!
Becky was gentle and nonjudgmental yet firm when I needed her to be if I struggled on what was a harder decision to make. I made choice after choice on what I wanted to keep and figured out what I just didn't need at all! I can see and find all of my clothes now and I love it!"
Wendy
"My few attempts to organize the playroom were quickly undone by my children and their friends. Things were becoming quite a jumbled mess! Because of the lack of organization, my children didn't know where exactly to put toys away. I was embarrassed about the mess and worried about being judged, but I didn't have to!
Becky was incredibly supportive and pleasant to work with. She has a great eye! We created categories and she taught me systems, both presentable and accessible! Our children now know that everything has a place and it's even easy for us to maintain!"
Karen
"Becky was so wonderful! She first walked around the whole house and got to know how my family uses the space throughout. We talked about why I wanted her help and the spaces that bothered me the most.
In the end, we addressed and organized all of the 'public' spaces in our home: the kitchen counters and island, the incoming 'junk' and dining room tables, and all surface areas in both the family and living rooms. Her organizing process of sorting and decluttering is clear and easy to follow.
Becky is excellent at reading your emotions and knowing when to take a break or when to push a bit. It was an amazing experience. I could not have asked for a better partner in this process. We talked through rules and structure for our family and set up a calendar area for us to be better organized. I learned how to put things away and also how to have my family understand what is expected of them.
For instance, the incoming junk table became the place for my purse, and the drawer became a sunglass holder, which is absolutely perfect for my family. I have continued the process and I am now working on the study. I am not as fast as Becky, but I understand better how to let things go and make spaces that work for my family and makes me feel much calmer when I walk into a room.
She is an amazing person to work with. I cannot say enough about how much of an impact the organizing of my house has made on me and my family. 'Thank you, Becky is all that I can say and that is not nearly enough!"
Kathy